There are very few awards that are avilable to the Society, Most are designed for individuals and then Chapters, as they should be. However, the Texas Society has been recognized.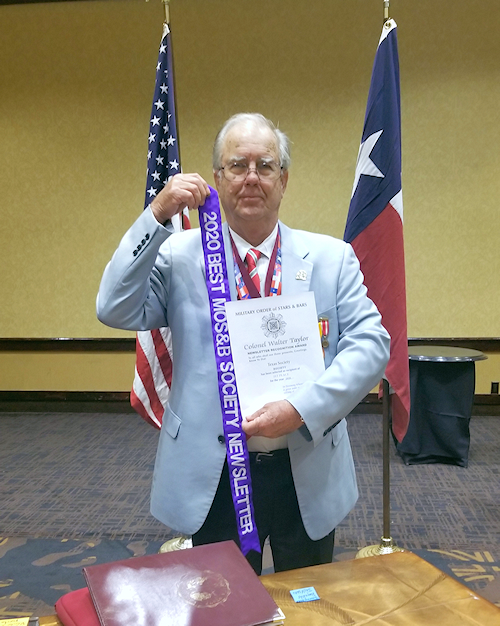 Texas Society Commander Johnnie L. Holley, Jr. accepts the Colonel
Walter Taylor Newsletter Recognition Award - 1st Place, at the
83rd 2020 Annual Convention in College Station Texas.